It was great to see a packed room for our first event of term, Queer Kinships, on 25th April 2018. We had roughly 40 attendees for the afternoon talk and reception, and around 70 for the performance of Scene in the evening.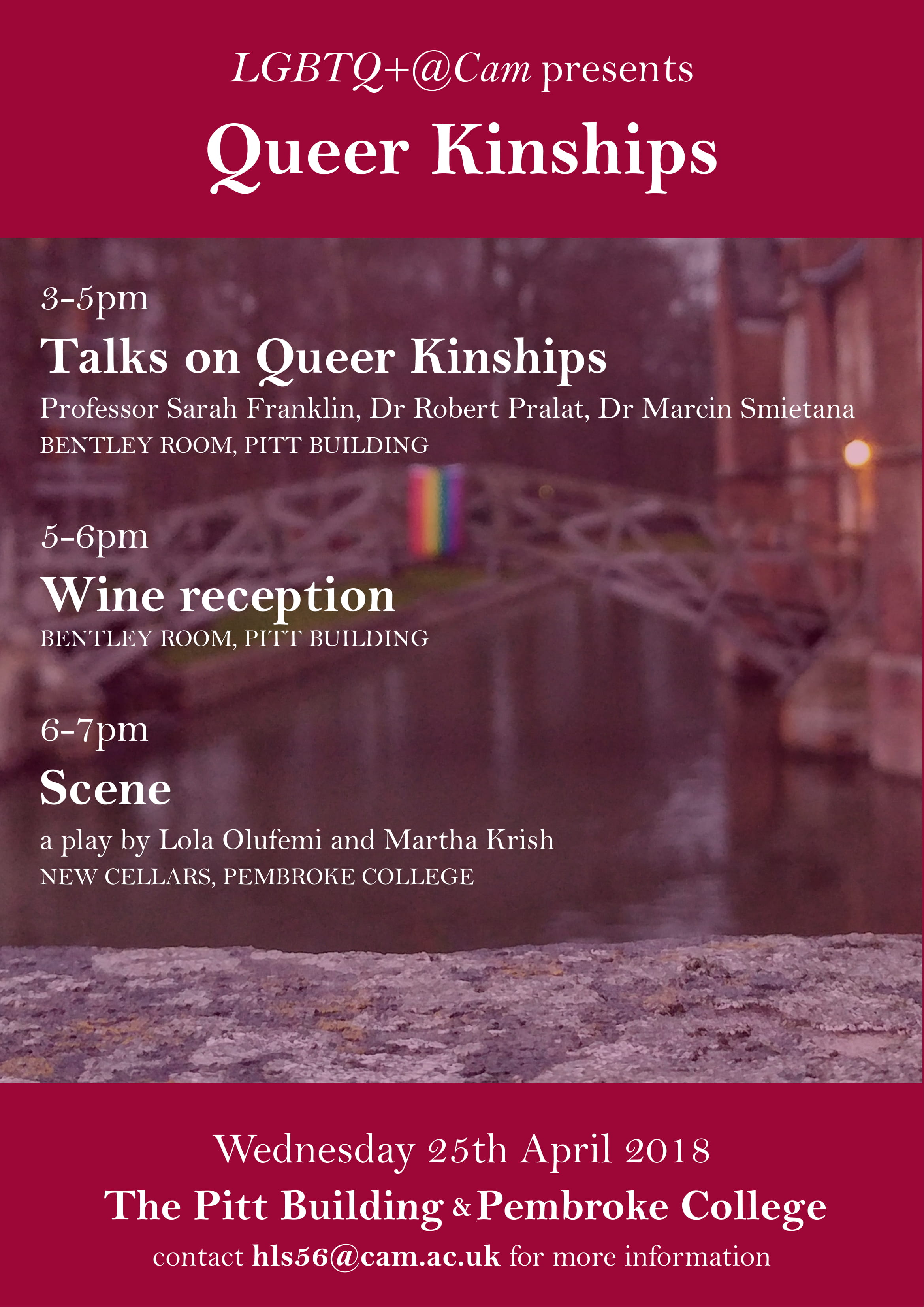 Professor Sarah Franklin started off the series of talks by deconstructing the terms sex and gender, with reference to Judith Butler; followed by Dr Robert Pralat's offering of statistics on the existence and rise or fall of current queer kinships; and finally Dr Marcin Smietana rounded us off with a discussion on queer kinships as it links to reproductive justice.
In the evening we were blessed with a performance of Scene, written and directed by Cambridge alumni Lola Olufemi and Martha Krish. Set in present-day London, the play follows Ayo and Flo as they write and rewrite their own history, negotiating and exploring the ways in which their relationship has been shaped by racism and homophobia.